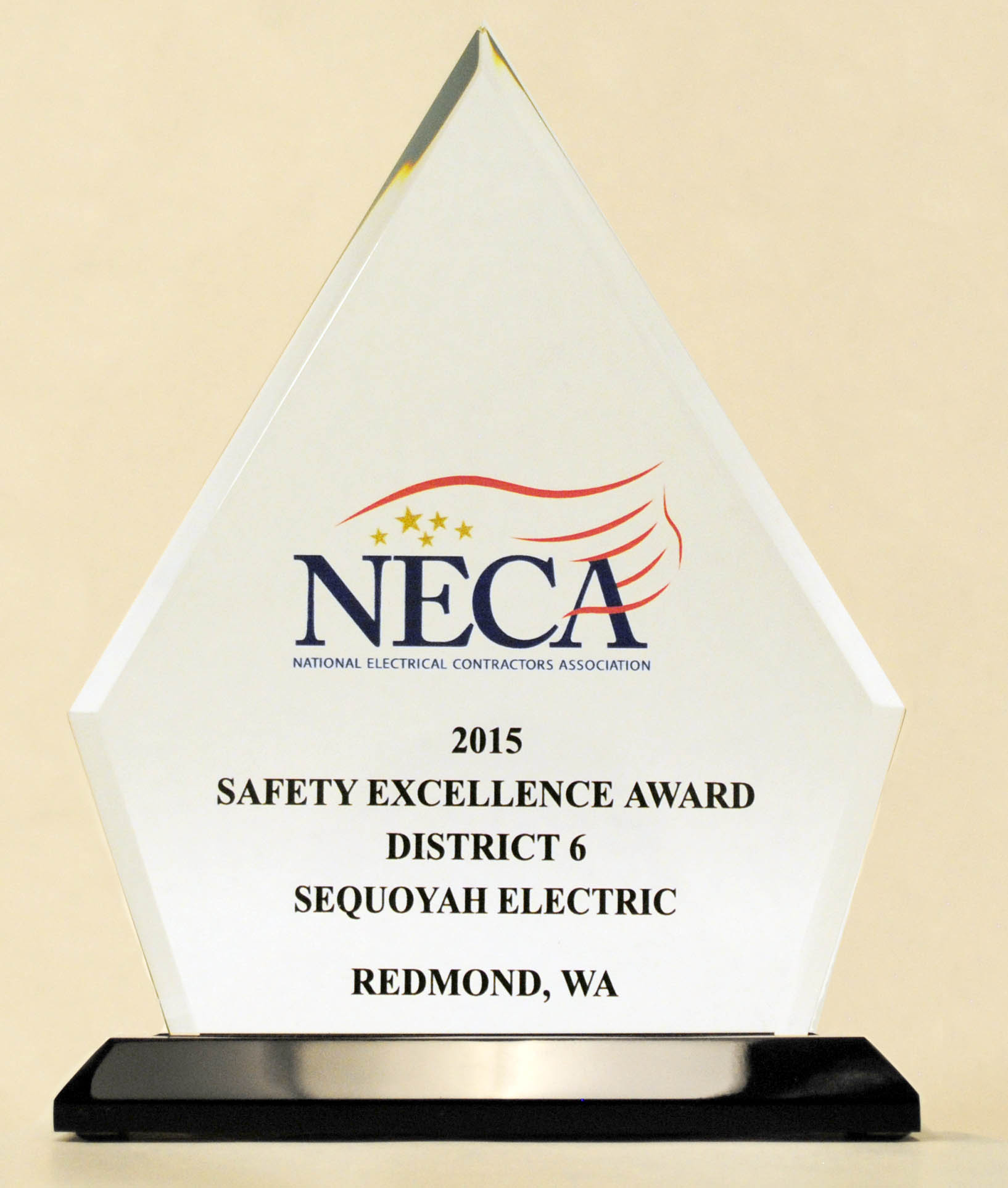 Sequoyah is pleased to announce that the National Electrical Contractors Association (NECA) has awarded our company with the 2015 NECA Safety Excellence Award for District 6.
NECA's Safety Excellence and Zero Injury Awards Program focuses on thriving businesses that excel in areas of safety and health initiatives. Awards were given out to member companies who consistently have OSHA recordable injury and fatality rates at levels lower than the industry standard, and to those who implement internal company safety practices above and beyond basic compliance.
All winners of the 2015 NECA Safety Excellence Award were featured in the May publication of Electrical Contractor Magazine. Additionally, winners were recognized at the 2015 NECA Safety Professionals Conference in Phoenix, Arizona.